With Expat Prime TV we give you the choice to manage your subscription account completely. You can update email ID or portal password,add/remove the multi-screen add-on, download/see the invoice, update new credit card details, and cancel/re-activate the subscription.
Once you've completed the Sign up process. Click on the Login

and select 'BILLING PORTAL'
Make sure to enter the registered Email ID with us to receive the "One Time Password"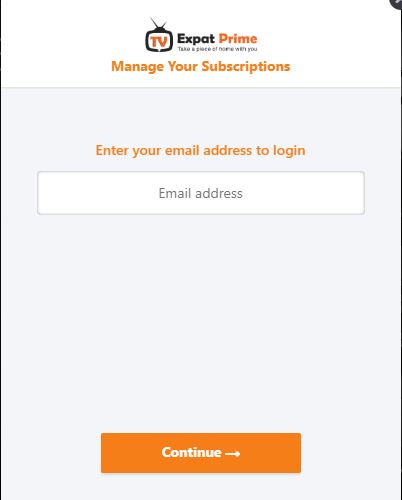 Once logged in, you'll be able to see the current package details. We're providing a single basic package for the all the subscription which is €14.99/month which is "International Package".
MAIN DASHBOARD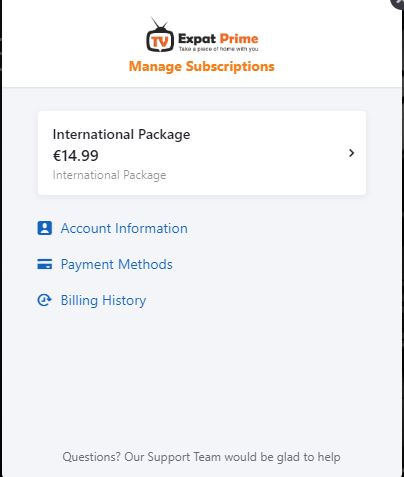 To view your package details, simply click on "Internation Package".
From the page, you can "Edit Subscription"
To add 3 devices concurrent viewing? Simply click on "Add Addons" select "Multi-screen" (click) and click on "Add". You can see the Multi-screen worth€4.99/month (recurring) is now added to your package. To take effect, click on "Update Subscription".

The Multi-Screen add-on also gives you 20 hours of nPVR (Recording) instead of 5 hours at zero fees.!!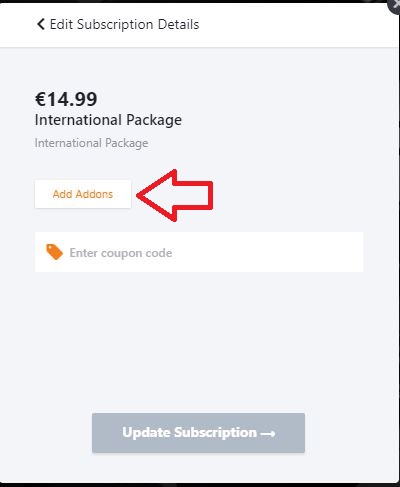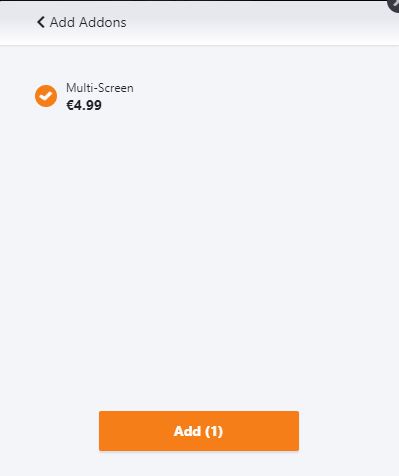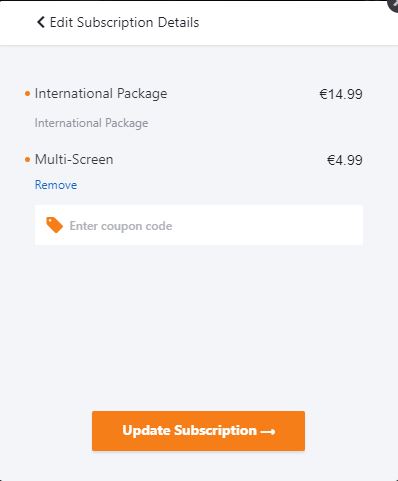 Received any coupon code from us? Everyone loves a discount
Simply "Enter Coupon Code" click on the "Proceed(Arrow)"
If coupon code is valid, you can see the discounted amount on the same page itself. Click on "Update Subscription" to confirm the changes/take effect of the coupon code.
Wish to cancel the subscription? Simply click on "Cancel Subscription" from the Internation Package page. The subscription would automatically cancel once the current billing cycle is completed. Minimum billing period is a month. Before canceling, simply talk to the LiveChat agent and we can assist you with anycase around the clock. Not happy with that?Simply write an email to: help@expatprime.tv and the management team would be in touch with you to take care of the issues with the service.
Setup a Password for your Billing/Customer Portal
Tired of too many emails (OTP)?You can simply setup a password for your account instead of One Time Password. Once logged in, click on"Account Information"then click on"Password". Once you've completed, click on "Update".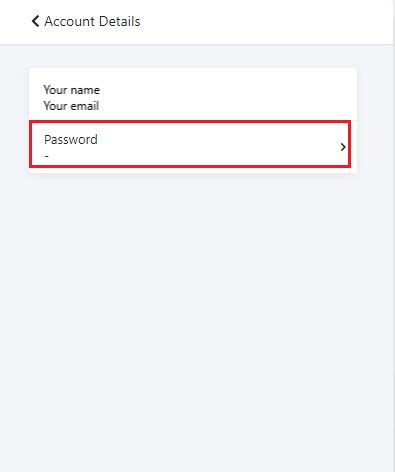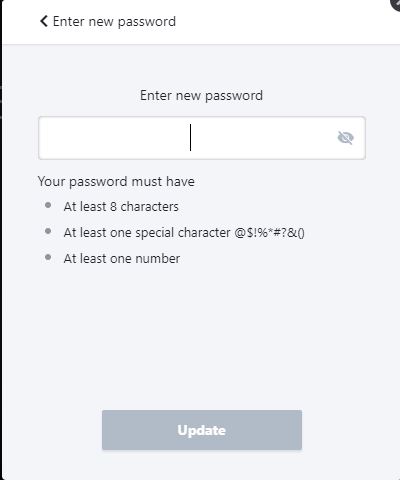 CONTACT US
If you've got any questions or concerns regarding the service, feel free to use the LiveChat from the website: https://expatprime.tv (LiveChat must be available on bottom right side of the screen).