You can report to us if you're experiencing any issues with the service. We offer 24/7 LiveChat support from the website:https://expatprime.tv

We recommend to send us an 'In app' report so that we can investigate in more details and also get in touch with you via email. Please follow the below instructions

on how to send us a detailed report.
Login to your account by using the email IDand password. Play one channel.

From the Taskbar, click on ' ?' to pop up the options.


Click on the option ' Something's wrong?Tell us.'


.

Select the options which you're getting issues with. Press the OKbutton on the option to mark it or you can type in the details of the issue you're facing.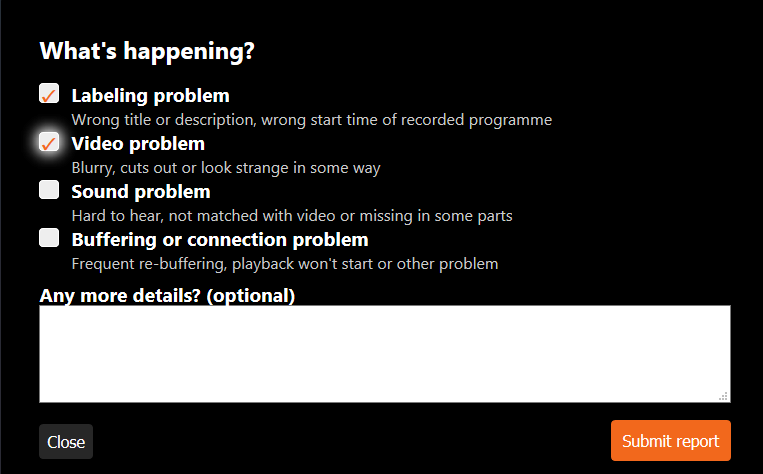 Click on 'Submit report' to send us the report obtained from your network. One of the agent would be in touch with you via email
(the one which you've used to login to the app) literally in a few minutes.

You check the internet speed reception by your device by clicking on 'Show playback stats'


New pop up will be showing on the screen. Sample image shown below: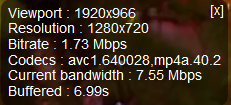 If the channel is not responding or keeps loading, you can select the 'Reload stream'.

Select the 'Close' option to remove the pop up from the screen.
You can hide the pplayback stats by selecting ' ?' HIDEPLAYBACKSTATS.